Here are a few of our great friends that we're working with in various combinations for the 2022 season!
The Grammy Award winning Kendall's (rekindled)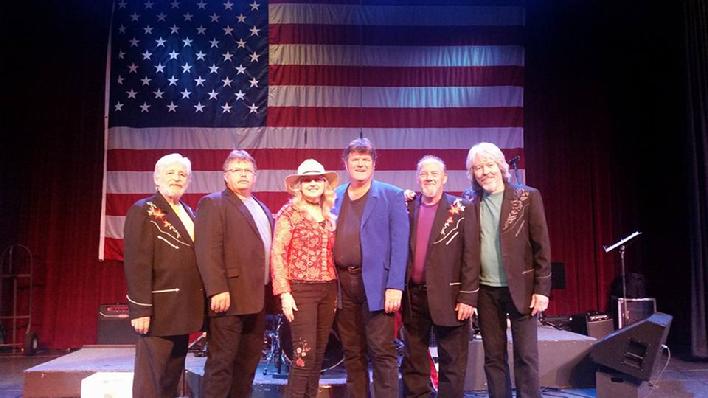 Jeannie Kendall is an American Country Music treasure with over 30 charted top 40 hits and 3 #1 singles "Heaven's Just a Sin Away", "Thank God For the Radio" and "Sweet Desire" Jeannie and her dad Royce topped the country music charts until 1998 when Royce suddenly passed away. The group was nominated for and won many prestigious awards including their crowing achievement of a Grammy! In 2018 Jeannie will receive the highest honor of being inducted into the North American Country Music Association International Hall of Fame. After several years of soul searching in 2013 Jeannie teamed up with Carl Acuff Jr. recreate that unique sound forming the Kendall's (rekindled) show. The new show is 2 great family friendly shows for the price of one. This is a great show for all venues. Carl Acuff Jr. and his stellar band open the show with their own variety of music and comedy. Carl has 5 Independent Country Hits in the US and abroad and has won several awards on his own including 2011 Entertainer of the Year and 2011 Male Vocalist of the Year in the Ozarks. The group has been entertaining since 1992 and is a high energy variety of music, comedy, audience participation and impersonations sure to entertain audiences of all ages. The Second Half is the lovely and talented Ms. Jeannie Kendall of "The Kendall's" whose hits include "Thank God For The Radio" and "Heaven's Just A Sin Away". Jeannie is the ultimate entertainer and makes any audience feel at home the minute she hits the stage. Jeannie will take you through the course of her career with all of your favorite Kendall's hits and tunes that she's recorded with other Country Music Artists like her duet with Alan Jackson "Timeless and True Love". You can bring kids of all ages to this show and have a night of clean fun entertainment that your crowd will be talking about for years to come!
The Wichita Lineman & The Southern Knights (a tribute to the music of Glen Campbell)